We identify important public affairs issues which may require public relations help -- issues that, with greater information, can increase better understanding by all Americans.

We ask public relations executives to donate non-peak time to assist non-profits.

We match non-profits with public relations execs willing to volunteer their expertise.

We ask firms which provide public relations services to donate or provide reduced prices for their services, bandwidth, advertising space and executive time for assistance:
Previous Campaign Topics
Since 2006, News Council has assisted:
Alternative Education Resource Association
Humanity's Team
Congress of Racial Equality
Public Patent Foundation
Code Pink
The Healing Project
Prison Ministry Task Force, Episcopal Diocese of Maryland
Jacqueline Marcell - Elder Care Alzheimer's, Care Giving Expert
Shakespeare Oxford Society
World Canine Freestyle Organization
Americans for Free Choice in Medicine
Alabama Department of Economic and Community Affairs
Minority Business Development Agency - U.S. Department of Commerce
Lawrence Livermore National Laboratory
Americans for Democratic Action
Christian-Muslim Studies Network
Center for Civil Society & Governance of AED
Amnesty International
Artists of America
International Coalition of Art Deco Societies
Opera Boston
Stonewall Communities, Inc.
Boston Center for the Arts
National Association of Industrial & Office Properties - Utah Chapter
Miriam's Kitchen
Registered PR Executives to Assist Nonprofits From:
Birmingham, AL
Encino, CA
Hollywood, CA
Los Angeles, CA (2)
Manhattan Beach, CA
Oceanside, CA
Sacramento, CA
West Hollywood, CA
Darien, CT
Ivoryton, CT
Washington, DC (3)
Freeport, FL
Jacksonville, FL
Orlando, FL
West Palm Beach, FL
Alpharetta, GA
Atlanta, GA (2)
Chicago, IL
Palatine, IL
West Roxbury, MA
Bethesda, MD
Franklin Lakes, NJ
South Orange, NJ
Bayside, NY
Kingston, NY
New York, NY (9)
Nyack, NY
Yonkers, NY
Beachwood, OH
Canton, OH
Barrington, RI
Houston, TX
Salt Lake City, UT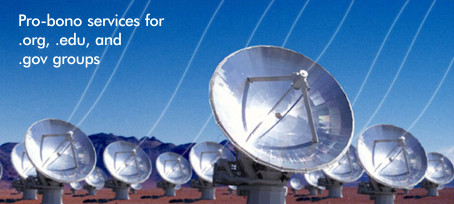 Non-Profit news from NewsReleaseWire.com
*PR Firm members of The News Council can send news releases (which appear above) via News Release Wire for Pro Bono and non-profit accounts. If you would like to be considered for inclusion, please contact Mitchell P. Davis, at; Mitchell.Davis@ExpertClick.com with 1) Information about the non-profit you'd like to include, and 2) your contact information. Or simply call us at (202) 333-5000.