Monday, April 07, 2014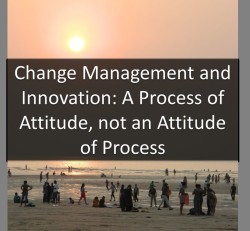 Change generally takes on two extremes across the corporate landscape. The first of these is the continuous improvement model, providing incremental change and improvement in process, systems, or products.

On the other hand, transformational change is the kind that can change a company?s fortunes at a single stroke. A company may change direction, or even the type of products it sells at the most extreme.

In this regard, the management of change is akin to the management of innovation.

Incremental Innovation in Action
Perhaps one of the best known incremental innovators is Microsoft. When it concentrates on what it does best ? software ? there are few companies better at improving and innovating on a piecemeal basis.

The Windows platform has undergone multiple upgrades, each providing new and improved capability to the end user. Then Windows becomes XP becomes Vista? you get the idea. Microsoft doesn?t try to scrap what it has and replace, but rather gives customers a way to add on and benefit.

Apple, too, manages its innovation in an incremental manner.

Transformational Innovation at work
Transformational innovation, also called disruptive innovation, changes an entire company or market dynamic. Perhaps the most relevant of examples in today?s world is the mobile phone. Traditional public telephones have all but disappeared, and the landline at home is going the same way.

When faced with this change transforming its market place, Telstra had to adapt its working processes and products accordingly, as I?ve recently written about here. CEO David Thodey had to respond to the exponential growth of mobile phones. He changed company culture in order to innovate from landline to mobile.

These examples highlight the ways in which organisational change and innovation are such close cousins. To manage innovation effectively, it?s necessary to make effective change.

Linking innovation with change
Someone that clearly understands the close relationship between innovation and change, and manages it successfully daily, is the CEO of Reckitt Benckiser, Rakesh Kapoor.

He understands that there are certain key elements critical to his company?s success. For a start, he looks to consumers for a lead. This doesn?t mean Reckitt Benckiser reacts to consumer views, but it does mean they listen to what their customers want.

Using this information, the organisation uses external innovation partners, as well as internal creatives, to produce market leading products. How he sees consumers interacting with the innovation process is that the consumer tells the company what they think is good and bad, while the innovators decide how to get to what the customer wants.

It is the consumers? requirement for change that drives the organisational penchant for innovation.

More than this, Kapoor also realises that this change and innovation can only be bought about by a process of attitude, rather than an attitude of process. He knows that internal bureaucracy, red tape, and layers of management stifle innovation. Success for Kapoor comes from the company?s ability to think, feel, and act innovatively ? success is the outcome of innovation.

If your organisation isn?t thinking and acting innovatively, it may be that you haven?t fostered a culture of change; it is this change culture that will innovate your people?s behaviours.

The 5 characteristics of incremental innovation and change
To make successful incremental change, or gradual innovation, concentrate on engendering these characteristics:

Provide direction clearly, and communicate down the line
Improve what you have in place already
Fix your focus on methods and systems, and individual and collective behaviours
Incremental change affects small numbers of people, and only gradually
Make change logically
Transformational change is more difficult to apply. It requires a sea change of attitudes in one hit: for many this will prove an impossible concept to execute. When you seek to transform your organisation ?overnight? you disrupt all beliefs ?en masse?.

When it?s necessary, transformational change can be successful, as David Thodey at Telstra has shown. But even he may admit that, had the organisation listened to consumers earlier, it could have taken a far more measured and less hazardous approach to internal change on the way to innovating its business model in tune with an innovating market.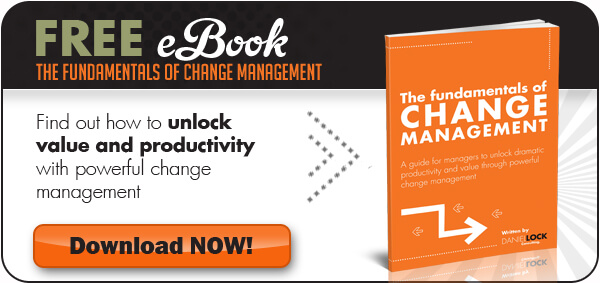 Waterloo, New South Wales